A significant proportion of our daily work involves creating materials, either in response to specific orders from our customers or for our own collections, as a reflection of our inspirations and our know-how.
In order to showcase these materials and present them to our visitors, we needed to establish a referencing and classification methodology and to make selections from among the creations of Georges Muquet himself, with new decorations and finishes often resulting from new techniques and products available on the market, as well as different types of materials used, such as wood, liquid metal and metallization, lacquers and patinas.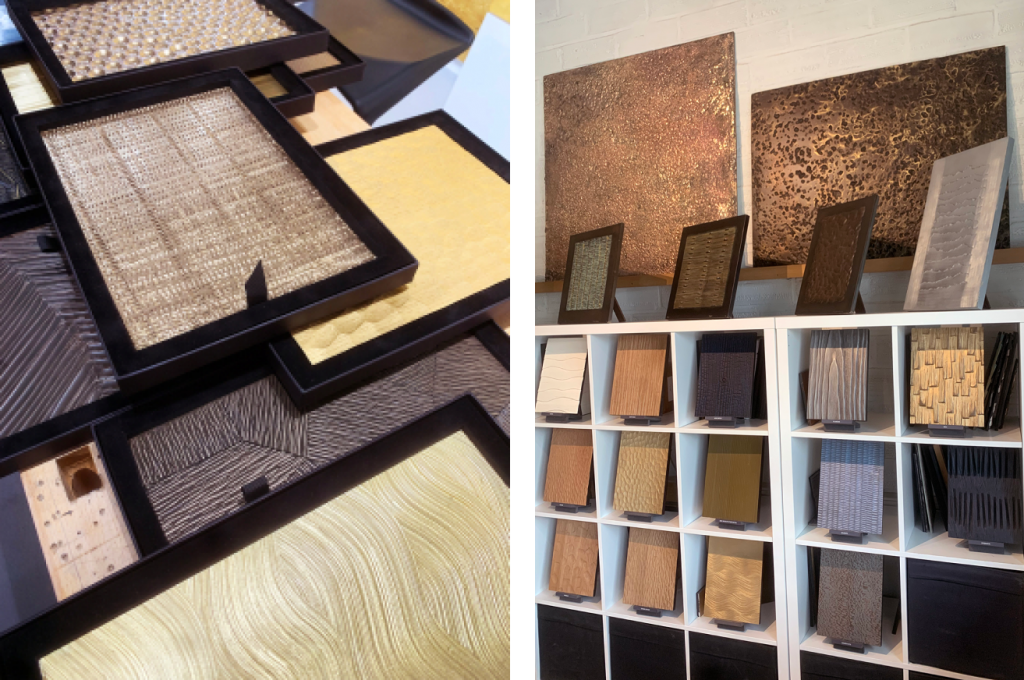 We have classified, selected and archived thousands of product references, as well as dividing them into categories to facilitate their use.
On the first floor of our workshop in Carrières-sur-Seine, we have therefore set up an exhibition and consultation space of around 100m², giving onto the outside thanks to its large bay windows letting in daylight. This is important since our materials and finishes need to be appreciated in both natural and artificial light.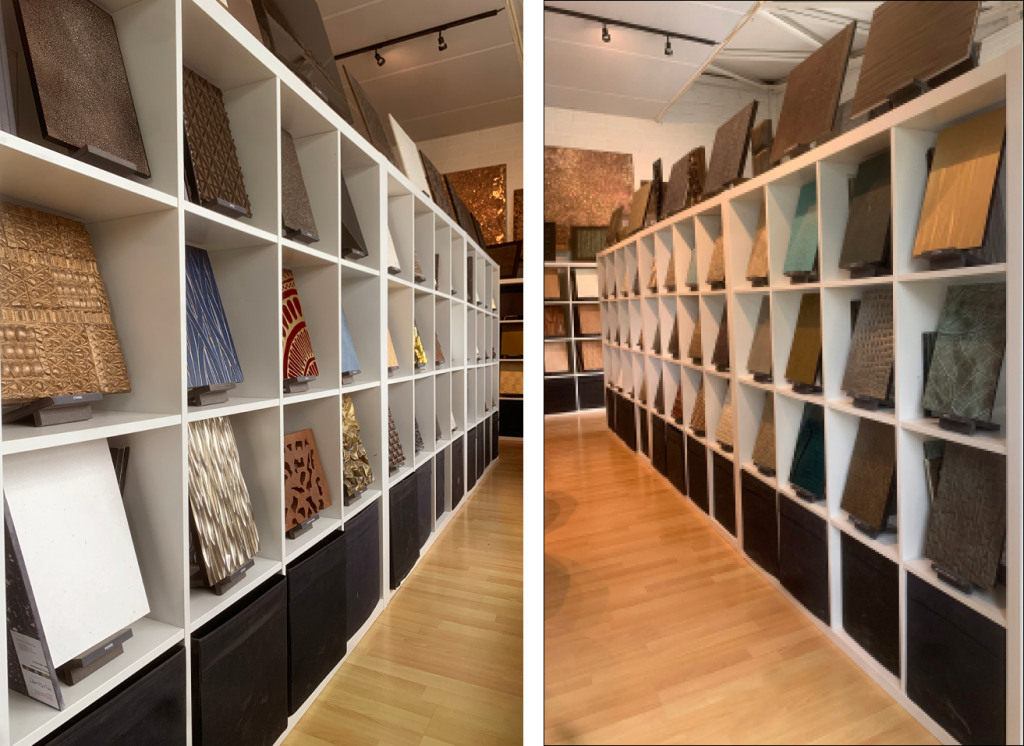 We have divided the space into the following five areas: wood finishes (wood that has been brushed, sandblasted, oxidized, machined, etc.), metallized finishes (brass, bronze, copper, steel, etc.), liquid metal decorations (hand-modeled, molded or sculpted), lacquers, varnishes and patinas (applied in a spray booth) and the latest products/ongoing research projects, which take pride of place in the center of the room to facilitate communication with our visitors and foster the exploration of new ideas with them.
We will be open by appointment from Monday to Friday from 9am to 12 noon and from 2pm to 6pm.