For its fifth edition, Révélations brought together nearly 400 exhibitors from June 8 to 12, under the impressive vault of the ephemeral Grand Palais, facing the majestic Eiffel Tower. These five long-awaited days brought us an opportunity to present our latest accomplishments. The "Mimesis" piece was the central element in our space. It was crowned with three "texture" paintings, complete with a mirror featuring our latest creations and a fireplace surround using one of our decorative materials.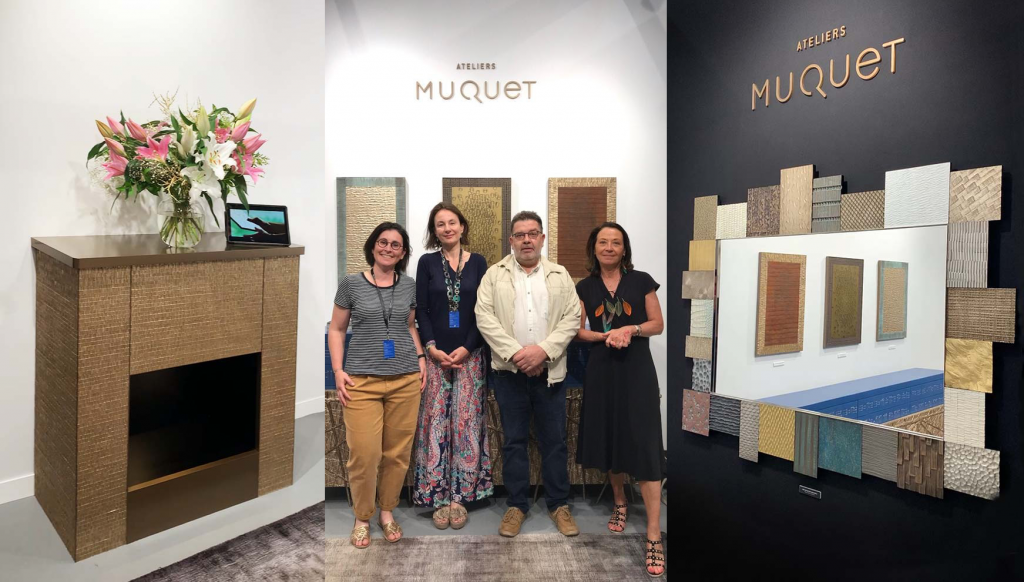 After a three-year wait, this new edition was packed full of conversations, encounters, and memories…
We hope you enjoyed meeting us, and we look forward to guiding you through any projects you might be planning.
See all of our other projects on our website and social media accounts.
#meeting #event #tradefair #tradeshow #paris #art #creation #design #materials #texture #furniture