Located at the gateway to Paris in Carrières-sur-Seine, Ateliers Muquet brings together around forty highly qualified and experienced specialists trained through the French traditional compagnonnage mentorship schemes or at prestigious art schools, such as the Ecole Boulle and Ecole Nationale des Arts Décoratifs. All apply their expertise on a daily basis and contribute actively to the company's research and design projects.
The complementary cross-disciplinary skills of our people interact to create a very specific body of expertise that is distinctively French. For many years, Ateliers Muquet has been committed to working only with French partners, and sources its materials from French suppliers wherever possible. The determination of Ateliers Muquet to deliver on this commitment is in itself a guarantee that its work is 100% Made in France.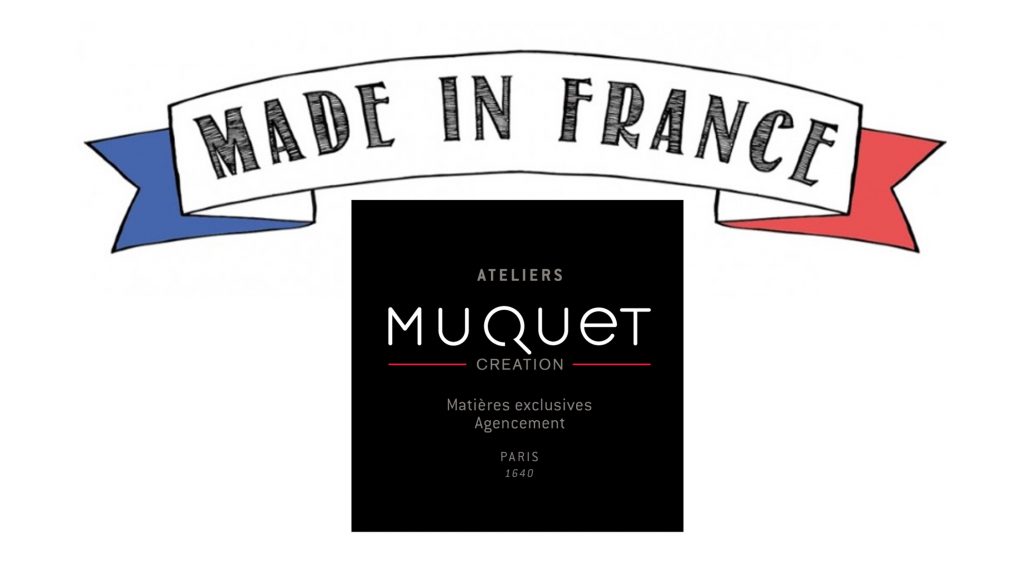 We have nurtured and upheld the best of French taste and lifestyle for more than three centuries.
The guarantee of geographic origin inherent to the term 'Made in France' forms the basis for an artisanal industry that provides more than 38,000 jobs and generated annual revenue of €7.2 billion in 2019. Compliance with stringent French standards means that it is also a guarantee of quality, authenticity and skilled expertise.
Lastly, it plays an increasingly important role in societal and environmental engagement by asserting the will to respect the best values of ethics and citizenship.
These issues have come into particularly sharp focus during this period of international pandemic, where successive lockdowns have reminded the French population of just how important it is to support local craftsmen and businesses.
As part of promoting and protecting the rarity and extreme quality of these skills, a number of accreditation schemes and labels have been introduced, including Origine France Garantie (Guaranteed of French Origin), Fabriqué en France (Made in France) and the Entreprise du Patrimoine Vivant (Living Heritage Company) scheme of which Ateliers Muquet has been a member since 2012.
The EVP scheme is intended to promote the excellence of expertise offered nationally and internationally by around 1,300 French craft-based and manufacturing companies.
At a time when everything seems to be accelerating, obsolescence is pre-programmed and fast food and disposable consumer products have become part of daily life, craftsmanship is a world apart.
Our commitment to passing on our expertise and our passion for materials and a job well done underpins our belief that one of the essential ingredients of craftsmanship is time: time to learn, time to pass on knowledge, time to originate, time to make… and time to reflect as the basis for appreciation, improvement and permanence.
Custom-made, high-quality products crafted with patience by the members of our team speak volumes about taking the time needed to make things, and make them properly.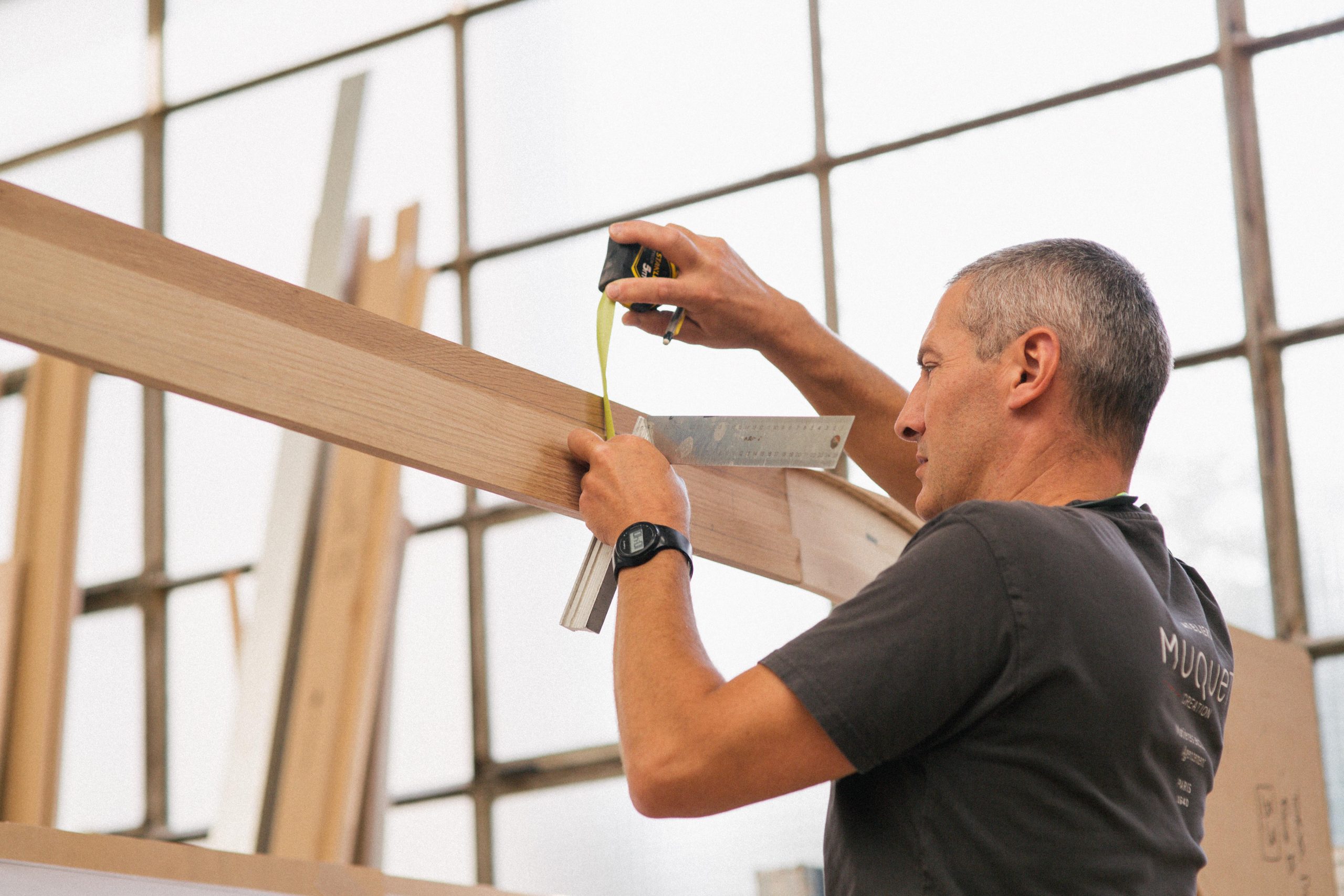 Since the end of the 1980s, the term 'slow' has gradually become associated with words such as food, city and – more recently – made. This trend reflects the increasing general awareness of our relationship with time as a society.
Slow made is a movement whose ultimate aim is to re-establish the value of time in order to produce better, work better and consume better.
In this sense, craftsmanship weaves the thread that links past and present to build a well-reasoned future that respects people and their skills.
Ateliers Muquet is therefore proud to contribute actively to the influence of 'French Touch' craftsmanship in France and internationally, because 80% of the work we create goes to foreign customers for whom the precision and quality of French service is a passion.
Experience some of our finished commissions on our websit et nos social media.
Photo credits: Clothilde Redon.