Created in 1999, the Prix Liliane Bettencourt pour l'intelligence de la main® rewards expertise, creativity and innovation in fine craftsmanship. In common with the title of Meilleur Ouvrier de France, the Prix Liliane Bettencourt pour l'intelligence de la main highlights the excellence and credibility of the workshops and studios to which it is awarded.
Handmade craft elegance, creative power, the innate ability to apply traditional expertise to transform materials, the incorporation of new technologies and the transmission of knowledge are all excellent motivations for submitting a piece to experience the adventure of being considered for the Prix Liliane Bettencourt pour l'intelligence de la main.
Our entry is made in the 'Dialogue' category introduced in 2010 for pieces illustrating exceptional expertise and richness of collaboration. Its purpose is to encourage collaborative interaction between craft artisans and designers. We are engaging in this adventure alongside designer René Bouchara:
The expertise of Ateliers Muquet with the imagination of René Bouchara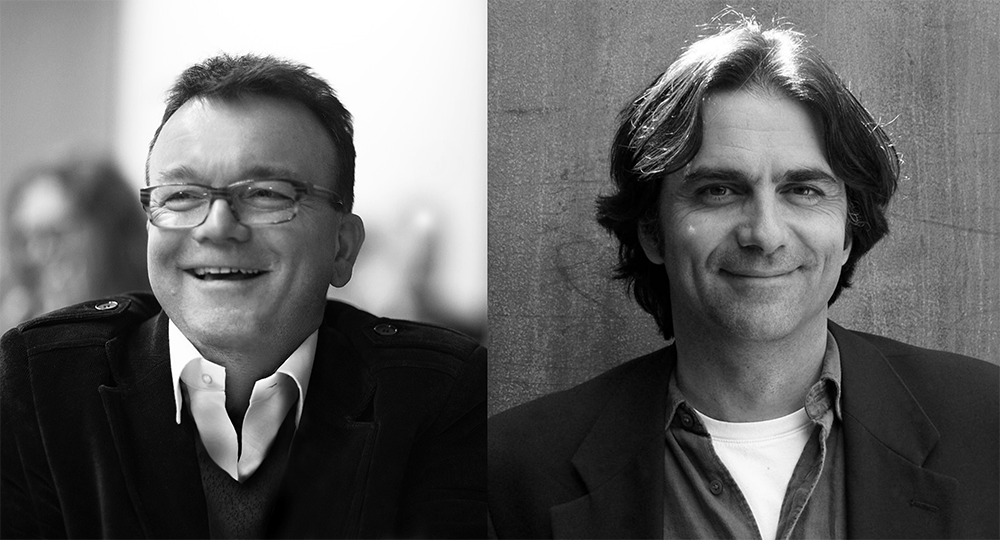 René Bouchara is a multidisciplinary designer. From interior architecture to graphic design and furniture, he has already received a number of awards during his career. René is also passionate about classical music and aviation.
Our collaboration began in 2018, and was born out of a restoration project of uncompromising excellence. For that project, our CEO Christophe Lalla designed a technical process that allowed him to fully express the contemporary audacity of his design. This was the beginning of a trust-based relationship with its roots in our values of craftsmanship and creativity.
The piece known as MIMESIS, which we are submitting for the award this year, is a superb example of what we can achieve together.
A piece of furniture at the nexus of material, design and history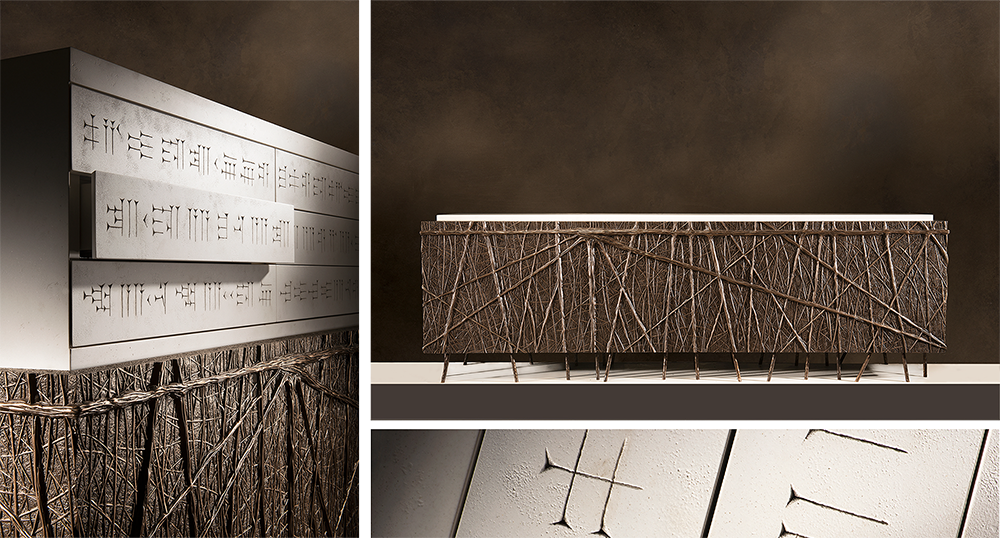 This bronze sideboard conceals nine drawers discoverable using an interior mechanism reminiscent of a Burgundy table, in its reinterpretation of an 18th century idea.
The protective mangrove texture of the base reveals its inner mineral reality. Each drawer is engraved with cuneiform script. Such is the knowledge of men born from the entrails of impenetrable nature. The text that reads "Prix Liliane Bettencourt pour l'intelligence de la main avec René Bouchara et l'Ateliers Muquet" makes a direct reference to the award and our collaboration.
You will have the opportunity to experience this consciously and apparently simple piece of furniture at the Révélation 2021 show.