Ornamental staff plasterwork is one of the highly specialized skills on which the reputation of Ateliers Muquet has been built.
But what exactly is it?
This decorative technique was patented between 1856 and 1861. Staff competed with the more expensive alternatives of stucco and plaster moldings for the restoration of many houses destroyed during the French Revolution. The glory days of staff peaked during the Belle Epoque period between 1880 and the outbreak of the Great War in 1914.
Staff is a substantial and rigid premium decorative material made using a mixture of plaster, water and mineral or plant fibers. The technique we use today is unchanged since it was first invented. Liquid plaster is gradually applied by brush to a mold. Hemp or sisal fibers are then added to stiffen the structure before being coated with a second layer of the plaster and water mixture.
The first layer applied in the mold is very important, because it is the only one that will be visible. Once removed from the mold, the rigid molding is hand-finished to remove any imperfection from each ornamental detail, and give the finished piece its final appearance. It must then spend 24 hours in a drying room.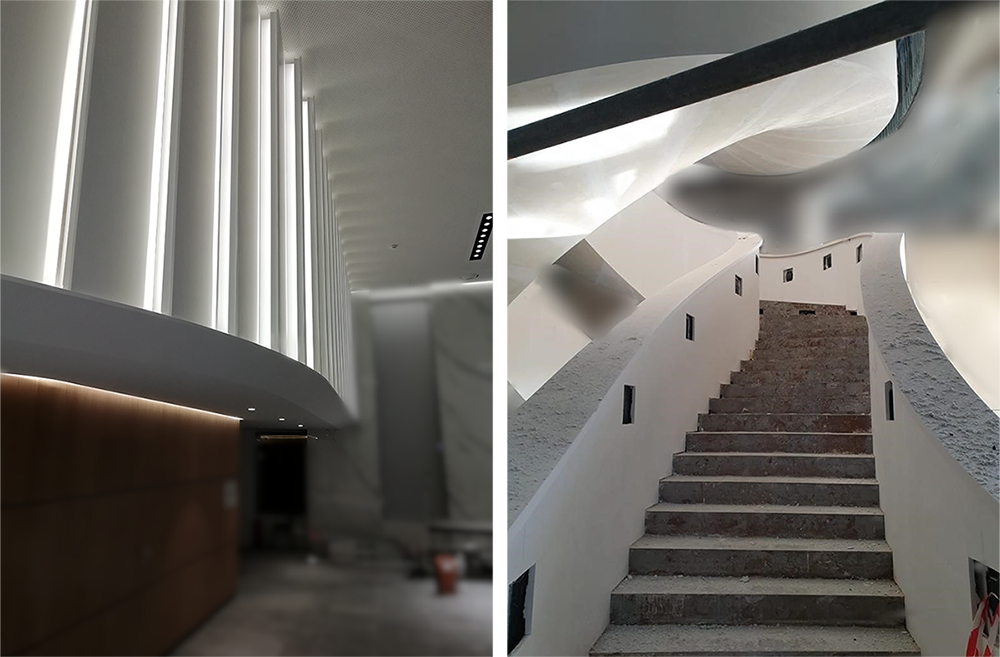 Staff moldings are delivered to our customers dry and ready to be jointed to existing moldings as part of a restoration project, or installed as part of a creative new project. Finishes that are ready for immediate painting or gilding save considerable time. Staff is also fireproof.

Staff offers our designers and workshops considerable freedom of form
Cornices, paneling, ceiling roses, columns or stair ornamentation… there are many applications for this material, and in the right hands its possibilities are almost limitless.
Ateliers Muquet is a specialist contractor recognized for its skills and outstanding finished projects. We are here to make your wildest dreams come true with bespoke solutions…
Whether in public buildings, private residences or luxury hotels, there is no limit to where staff can be used. In the hierarchy of internal decoration expertise, it is what haute couture is to fashion.
And Ateliers Muquet are the standard bearers for this profession!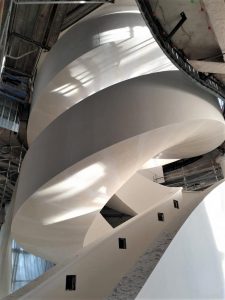 As an ambassador for Les Compagnons du Devoir, our workshop plays a major role in ensuring the long-term future of this most traditional of skills. Our creative team and designers continue to develop its contemporary applications to achieve just that.
Team working with our other areas of specialist expertise, such as new materials creation and interior design, allows us to use staff in innovative and creative ways. This consistency of expertise opens doors that few other workshops can hope for. We use materials to craft harmonized interiors.
Please do not hesitate to contact us for any further information about our services. We wish you a very Merry Christmas and a Happy New Year!